***(due to limited staff during this tough period our tech support personal may not efficiently respond to you on Skype. We urge anyone who are looking for tech support to contact by other method first or give advance notice to our customer service team to notify our support personal before start communicating on Skype, we sincerely apologize for the inconvenience)
The skype app can be register and use on web browser at www.skype.com or customer can download the app version on
Log in your skype account.
Locate the search bar on the left top (picture attached)
Enter our ID: live:.cid.a63b09fd4d44ed48
Our red fox logo should appear below.
Click on start to start chatting.
Please remember live tech support is handled by overseas departments and will only reply during the following hours.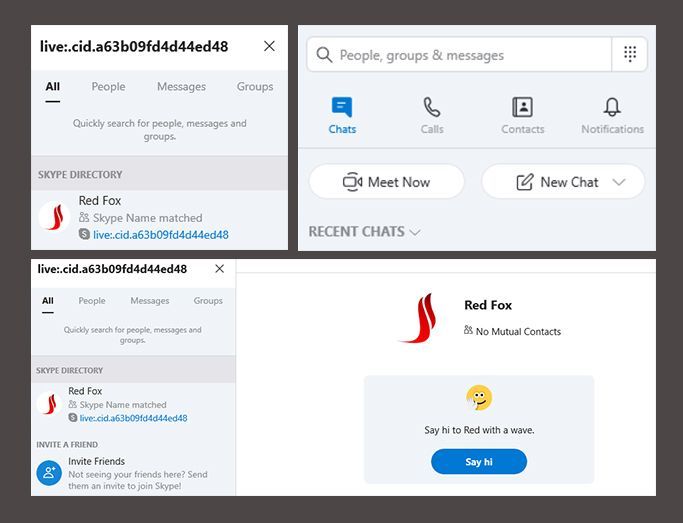 Our tech support will respond to your Skype message periodically thru out the day, please feel free to leave your message on SKYPE along with your questions, detail on what you need help with such as: Explain issue by sending text, picture and video are very helpful for us to identify and help you with resolution.