If you think Louisiana is all New Orleans and Mardi Gras, think again. This place is one of the most popular destinations for off-roading, and there are tons of options. Mud bogs, national forest, and even the "Disneyland of ATV parks" are all available in the great state of Louisiana. People travel from all over the country to ride the huge variety of trails offered in this state.
Muddy Bottom ATV Recreation Area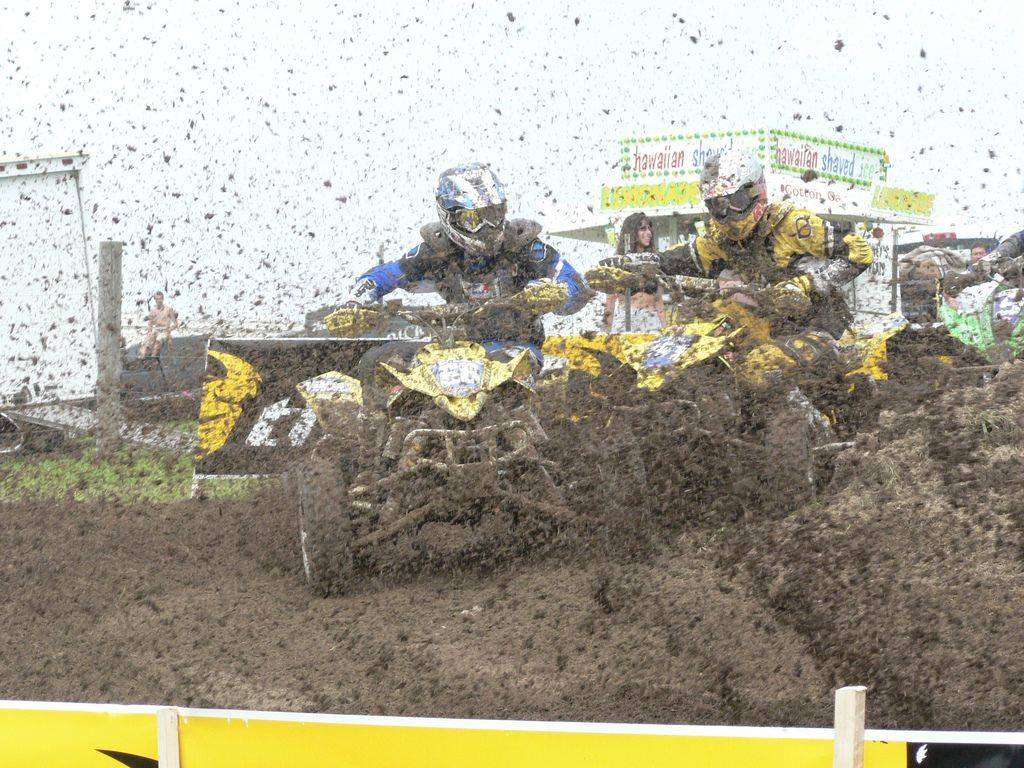 Image via Flickr by cole24_
Located in Sarepta, LA, this 5,000-acre park is every off-roaders dream. Any type of off-road vehicle is welcomed at this park. Nicknamed "the Disneyland of ATV parks" this place has a trail for everyone. You'll find hard-packed trails made for cruising, big mud bogs to test your vehicle, and everything in between. There is no way you could cover all the trails in this park in one weekend.
Muddy Bottom has plenty of options for staying right in the park. Cabins, full RV hook-ups, and tent sites are all available. There is also a gas station and a convenience store on site so you don't have to waste time running into town to get anything.
As the name might suggest, you and your equipment are going to get a little muddy. Okay, a lot muddy, but that's half the fun. To help you clean up after a good day of riding, Muddy Bottom has showers for you and a wash rack for your ride. This place has thought of everything! Try out this place on an open ride weekend or attend one of their events. Mudapalooza anyone?
Catahoula Recreation Area
This out-of-the-way place in Sicily Island, Louisiana made the list because of the variety of trails available. You will find everything from rock crawling trails to big mud pits, from hard-packed trails to fly down to a sand drag area. This is the place to come if you want to try something new with your ride or just ride a great new set of trails.
The Catahoula Recreation area is privately owned, and reservations are required unless there is a big event going on. Rumor has it the owners are great to work with and love having guests, so don't fret about making reservations.
Currently, the only options for accommodations are tent or RV with electric only. There are plans in the works to add full RV hook-ups and cabins so check back if you are looking for a full set up. If you can't wait to check out the trails but require a few more modern conveniences than camping will provide, Chase Suites in Winnsboro, LA offers a ten percent discount to anyone off-roading at Catahoula Recreation area.
Tower Trax
Get ready to get muddy. Tower Trax is a privately owned, 2600-acre, maze of trails, creek crossings, and deep mud holes. Located in Fluker, Louisiana, this park has something for everyone. Games for kids? Got it. Concerts? Yep, got those too. Races for all ages? You know it. Trails for everyone from beginner to advanced? Of course! Tower Trax is truly a family-friendly venue.
Tower Trax only allows OHV, side by sides, ATVs, and motorcycles on its trails. No need to worry that the monster trucks have wallowed out the mud hole so bad you will need a snorkel to get through on your ATV. You are not getting out of this 2600-acre ATV park clean. Who wants to do that anyway? In case you do want to wash up before heading home, there are cabin rentals, a bathhouse, and full RV hook-ups.
Silver Creek Campground
Silver Creek Campground is the most family-friendly place on this list. With 100 acres of groomed trails to play on and events like the redneck Cajun olympics, this a great place to have fun with the whole family. Tucked away in the northern part of the state, Silver Creek is located in Mt. Hermon, Louisiana, about ten miles from Kentwood, the hometown of Britney Spears (for all you Britney fans out there!). The trails here are a good variety of mud pits, rolling hills, and hard-packed sand trails. Your kids can learn the basics on the hard pack and get a little dirty in the mud pits.
The amenities at this park are designed for the off-road enthusiast. A laundromat and wash rack has been added to the standard hook-ups you will find at most RV parks.
Louisiana, an Off-Roaders Playground
Whether you are coming down for one of the big mud events or just want to spend a weekend on the trail with your family, Louisiana has some great off-roading options. Tackle some rock gullies at Catahoula Recreation Area or jump in 'the watering hole' at Tower Trax. Play in the 'Disneyland of ATV parks' at Muddy Bottom or participate in the redneck Cajun olympics at Silver Creek. Whatever you do, get dirty and have fun.
Our Off-Rode ATV Collection
Our Off-Rode Go Kart Collection