Nevada is one of the best states for riding off-road. Dirt bike riders have miles of trails to chose from across the state. From Bull Ranch Creek in Reno all the way down to Jean Roach Dry Lake Bed in Jean, the state is filled with opportunities for riding. With all those trails, you want to make sure you are legal before you throw your leg over your bike.
Who Has to Register?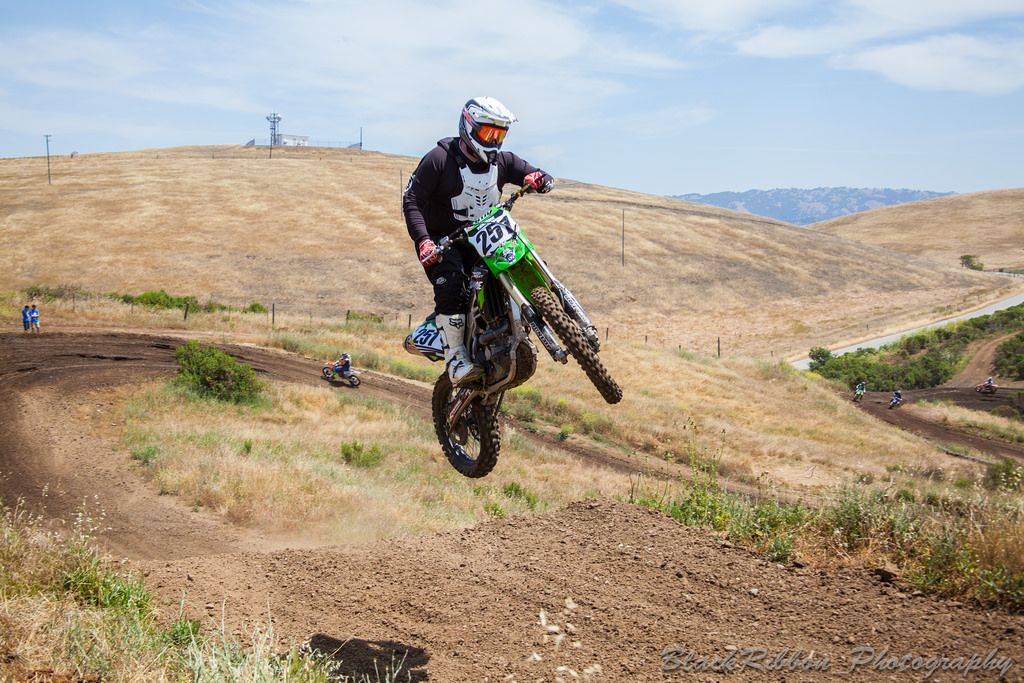 Image via Flickr by BlackRibbonPhotography
Anyone who purchased a 70cc dirt bike or larger after 2012 must register it. If you purchased your dirt bike before 2012 and you would like to ride it anywhere other than private property, you will need to register and title the vehicle. Even if you built it from scratch, to ride on the thousands of miles of trails in Nevada, you will need to get it registered and titled.
The registration fee goes to the Nevada Off-Highway Vehicles (OHV) program. This program improves and monitors the trail systems through out the state. Your off-road vehicle money will go directly to off-road fun.
How to Register
Registering your ride is a pretty simple process. You don't even have to go to the dreaded DMV. All registrations are done by mail, and renewals can be done online — no waiting in line.
The first step in the process is to fill out the form required. Which form you fill out will depend on how and where you acquired your dirt bike. If you are planning on purchasing a new dirt bike in the state of Nevada, the dealer can even complete the paperwork for you. It could cost a whopping $2, but it's a small price to pay to have someone else handle the red tape.
Step two is to get your VIN inspected by a law enforcement officer or a licensed OHV dealer. You can't run down to the local DMV to get your VIN inspected; they don't do that there, and you don't want to wait in line anyway.
The last step is to mail your paperwork and your payment off to the Nevada DMV. It's that simple. Once you get your decal, display it on the left rear of your bike for all the world, or at least the law enforcement officials, to see.
Can I Ride on the Road?
Now that you have gone through the trouble of registering your bike, you can ride on the road, right? Wrong. If your bike is registered as an Off-Highway Vehicle, you will need to keep it off the highway. Towns can designate local roads for OHVs. If you notice a bunch of people cruising down a particular stretch of blacktop, check the local ordinances. Chances are, this little piece of road is designated as legal for your bike.
Making Your Bike Street Legal
If you are determined to ride your dirt bike both on and off-road, you are going to have to make a few modifications. Here is a list of the changes you will have to make to make your dirt bike legal for both on and off-road status.
A headlight
A tail light
Stop lamps that brighten when you hit the brakes.
Turn signals
Brakes on both wheels
Rear reflector
Mirrors on both handlebars
A horn
A muffler
Tires rated for road use
After all of the modifications are made, you will need to take the bike to a mechanic and have him fill out an affidavit form certifying the changes. You will also need the VIN inspection and a current insurance policy on the bike.
For this one, you will have to take everything into your local DMV, but if you have all of your paperwork in order you should be good to go.
What If I Am from Out of State?
Welcome to Nevada! If you are venturing into the state to enjoy one of the many off-road trails in Nevada, you will not need to register your dirt bike if you are staying in the state for less than 15 days. After 15 days you will either need to leave the state or register your bike. It is a good idea to carry the registration from your state or at least your ownership paperwork. Your lack of Nevada decal will stand out on the trail.
Keep It Legal and Have Fun
The $20 a year you pay for your registration in Nevada goes directly towards keeping the trails great for riders across the state. Keeping your bike legal will allow you to enjoy the trails without worrying about catching a big fine. You could spend that money on new mods for your bike.
Re-post our material is not allowed without permission.
Our Dirt Bike Best Sellers