If you live in Arizona, you have a luxury many other states don't enjoy. You can legally ride your ATV on state roads and highways. To take advantage of this perk, you will need to do a few things first to take your off-road vehicle on the road.
Insurance for On-Road Riding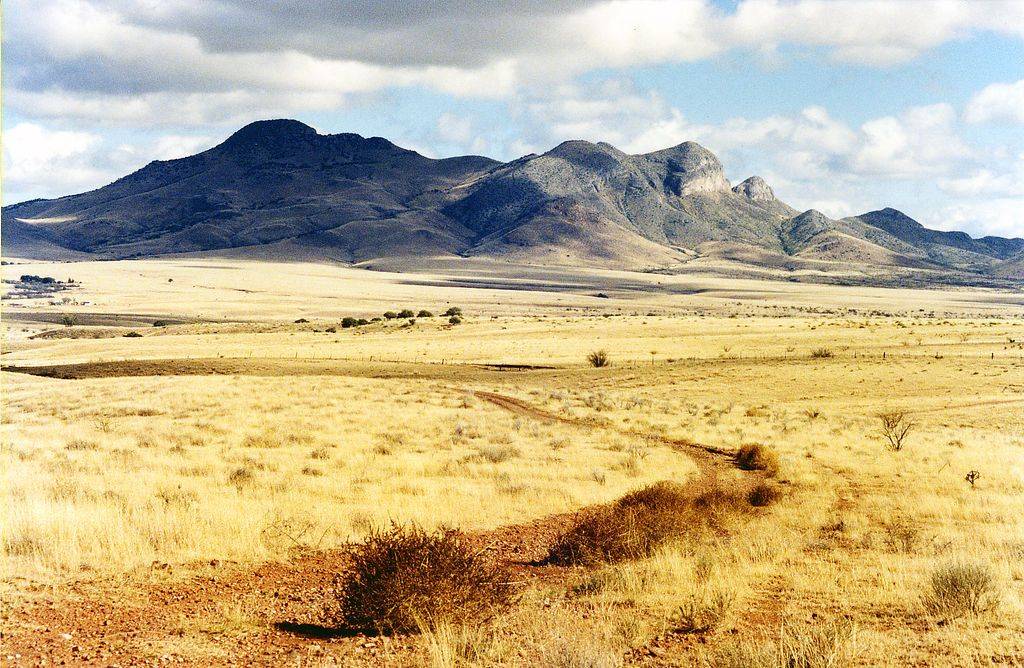 Image via Flickr by PhillipC
The Motor Vehicle Department in Arizona treats any vehicle you plan to ride on the road like a car. That means carrying the minimum liability insurance. The minimum insurance for any vehicle is $15,000 bodily injury for one person and $30,000 for two or more people. In addition to the bodily-injury liability, you will also need to carry $10,000 property damage liability insurance.
These are just the numbers to keep you legal. A higher coverage insurance policy might make more sense for you depending on the type of riding you do. Talk to your insurance agent about the right coverage for you.
Safety Equipment
Insurance is just the first thing you will need to be street legal in Arizona. You will also have to have all the required safety equipment required by the MVD. Here is the list of must-haves to be legal on the road in Arizona:
One brake, either hand or foot operated
A brake light
A headlight, which illuminates at least 500 feet in front of the vehicle
A tail light visible from 500 feet to the rear of the vehicle
A rear reflector if it isn't part of the tail light
A license plate displayed on the rear of the ATV and a license plate light
A horn
A muffler
A rear view mirror
Fuel tank cap
A seat and footrests for the operator
Residents in Phoenix and Tuscon might also be required to get emissions testing
Once you have all your mods done, you are ready for the next step.
Registration and Titles
No matter if you ride on or off-road, you must have your vehicle titled and receive an off-highway vehicle decal. You will be required to fill out a form to get your decal and this is where you declare if you are an on or off-road rider.
If you check the box that says "exclusively off-highway" you will not be required to carry insurance on your machine. If you check either of the other two boxes, primarily off-highway or primarily on-highway, you will need the proper insurance and safety equipment on your ATV. No matter what you choose, you will be issued a license plate and decal for the state of Arizona. Decals must be renewed each year. If you choose "exclusively off-highway" you will be issued a license plate with an "RV" displayed on it so law enforcement can easily discern if you have the proper registration to be riding down the road.
Off-Road Riding and Insurance
Even though insurance is not required if you are exclusively off-road, having a little bit of coverage isn't a bad idea. There is a chance, however small, that you will misjudge one of the steep climbs at Bartlett Lake and turn yourself over into another rider. It is cases like these where people wish they had insurance to cover them.
Learn from everyone else's mistakes and get at least a small liability policy. Just in case.
De-Insurance
There may be circumstances in your life where you are unable to ride your ATV for a short period of time. Maybe you are going overseas for a few months or maybe when you made that minor error in judgment at Bartlett Lake, you busted the brake lever. Whatever the reason, if you find yourself unable to enjoy the Arizona wilderness on your ATV, you can file for de-insurance. De-insurance is a form you fill out and file with the MVD. This form allows you to cancel your insurance for a set period of time with no repercussions from the government. No suspensions, no fines, no nasty letters in the mail.
You will have to send in proof of insurance before the specified end date or refile to avoid any suspensions or nasty letters.
Insurance in Arizona
Getting ATV insurance in Arizona is just like getting car insurance. The minimum requirements are the same and the same insurance company that covers your car will likely be able to cover your ATV. Even if you aren't planning on riding on state-maintained roads, having a small amount of insurance is never a bad thing. Make the modifications to your ATV, get your insurance, and you will be all set to ride on or off-road in Arizona.
Re-post our material is not allowed without permission.
Our Off-Rode ATV Collection