The Hatfield-McCoy Trails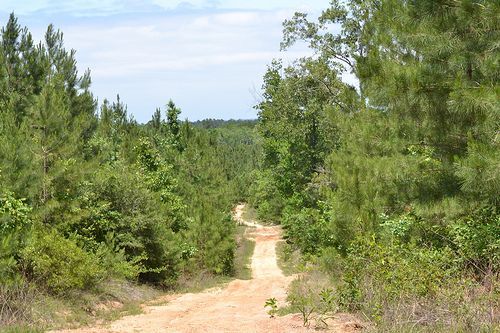 Image via Flickr by thigpen.robert
Two families famously feuded up and down West Virginia and Kentucky for nearly three decades after the Civil War. Now, more than a century after the feud came to a bitter end, a system of seven ATV trails can take you all across the area of the Hatfields and McCoys.
The trails combine some rough, challenging terrain with landmarks from the Hatfield-McCoy feud. Bearwallow Trail is a good place to start thanks to its even mix of green, blue, and black trails, plus it's the only HMT trail open to off-road vehicles (ORVs). If you'd like a taste of the local history, the Devil Anse trail goes through Matewan and the heart of where the feud took place. If you prefer to see nature at her finest, you should travel down Pinnacle Creek near Mullens and Pineville and enjoy some whitewater rafting while you're there.
You can also spend as much or as little time on the trails as you like. Southern West Virginia is full of friendly towns, where you can get fuel, food, and a room for the night. Feel free to ride the trails for a day, a week, or even longer. You'll need to buy a permit first since the trails don't repair or patrol themselves, but the price is reasonable (especially if you live in state) and the permit is good for one calendar year.
Burning Rock
Burning Rock is a privately owned park that sits a few miles southwest of the town of Beckley and the spot where I-64 and I-77 meet. The park covers 10,000 acres of West Virginian wilderness, and it has 100 miles of trails and tracks available for every kind of ORV and every skill level. Burning Rock is open year round, but keep in mind some of the trails might get snowed in during winter.
Every kind of guest is welcome at Burning Rock. If you have your own ATV or ORV, just pay for a day pass, grab a map, and hit the trails. If you have a dirt bike, you can also test your speed on the park's 1.25-mile motocross track, or you can watch the local WV Motocross Championship Series if you show up on the right days.
Check out our ATV and Dirt Bike Collections.
The trail difficulty at Burning Rock covers the whole range. It starts with plenty of green trails anyone can explore, blue trails that include a loop around the nearby active mine, and a few black loops and shortcuts that demand an expert's skill level and possibly a winch. Still, even if you're a complete off-road newbie who doesn't own an ORV, you can rent an ATV on site and sign up for lessons. This means Burning Rock is also a good place for you to introduce your friends or family members to your favorite hobby. And if you feel like staying for a few days, Burning Rock also has cabins and campgrounds for tents and RVs. Then again, if you'd prefer a hotel room, the nearest town is just a few miles away.
King Knob Motorsports Park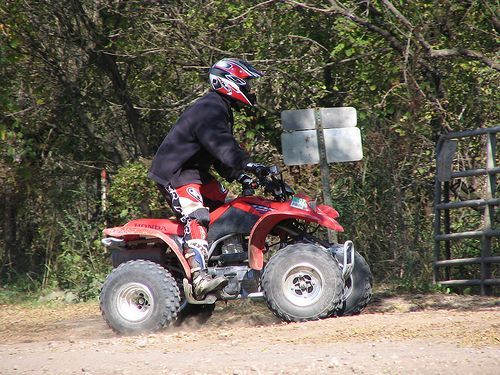 Image via Flickr by rocketjim54
The King Knob Motorsports Park is in the northern part of the state between I-79 and US-250 with just a few small towns in the area. King Knob is the smallest destination on this list, covering just 1,300 acres. It has everything you could want from an off-road park: trails for every kind of ORV, an EnduroCross track, muddy bogs where you can test your vehicle's ride height, and even a few trails you can hike on foot.
Unfortunately, King Knob is only open on certain weekends during the warmer months. But when it is open, there's usually a special event going on to make things interesting, and the park has primitive campgrounds for guests who want to stay there.
The hills and mountains of West Virginia give the state plenty of places to explore in an off-highway vehicle, and the Monongahela National Forest alone holds 900,000 miles of forested mountains. But if you want to explore the best trails the state has to offer, you'll find them in the Hatfield and McCoy Trail system, Burning Rock, and King Knob.
Re-post our material is not allowed without permission.
Redfox Off-Rode ATVs