Scooter Package Detail
Our scooters come in 2 different pacakges in 85% package or fully assembled package. Please check below for detail
85% Assembled Package
Scooter is mostly assembled, but need to install front wheel, fenders, handle bars, mirrors, battery, rear trunk, and windsheild if applicable.
Fully Assembled Package
Scooter is fully assembled but still nedd to assemble some bolt on item such as mirror and battery. Trunk and windshield also need to be install if applicable.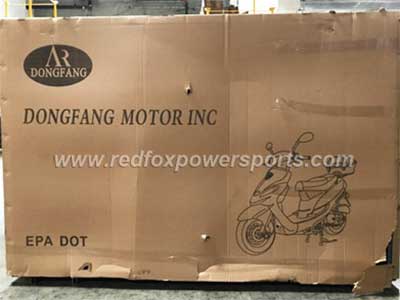 1. Scooters come in card board box cover shown below.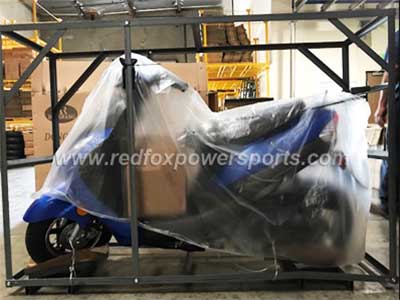 2. Example shown after remove cardboard box.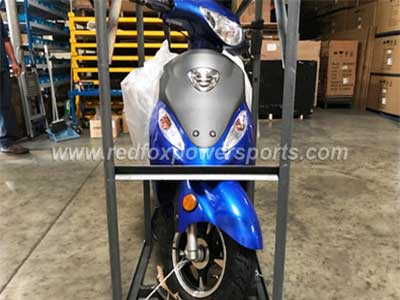 3. Example shown how front of the scooter is secured with the package crate.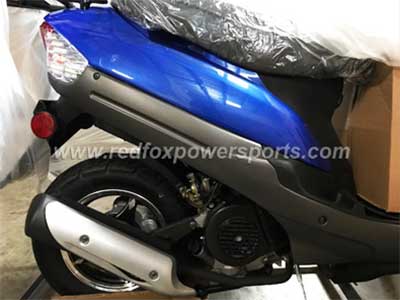 4. Example shown how the rear of the scooter is secured with he package crate.