The Cornhusker state has a lot of things going for it: the largest aquifer, more miles of river than any state, and Spam (the canned meat, not the stuff you get in your email). Nebraska also has some great places to ride your off-road vehicle, like the sandy hills, grassy meadows, and even a great motocross track.
BesseyOHV Trail System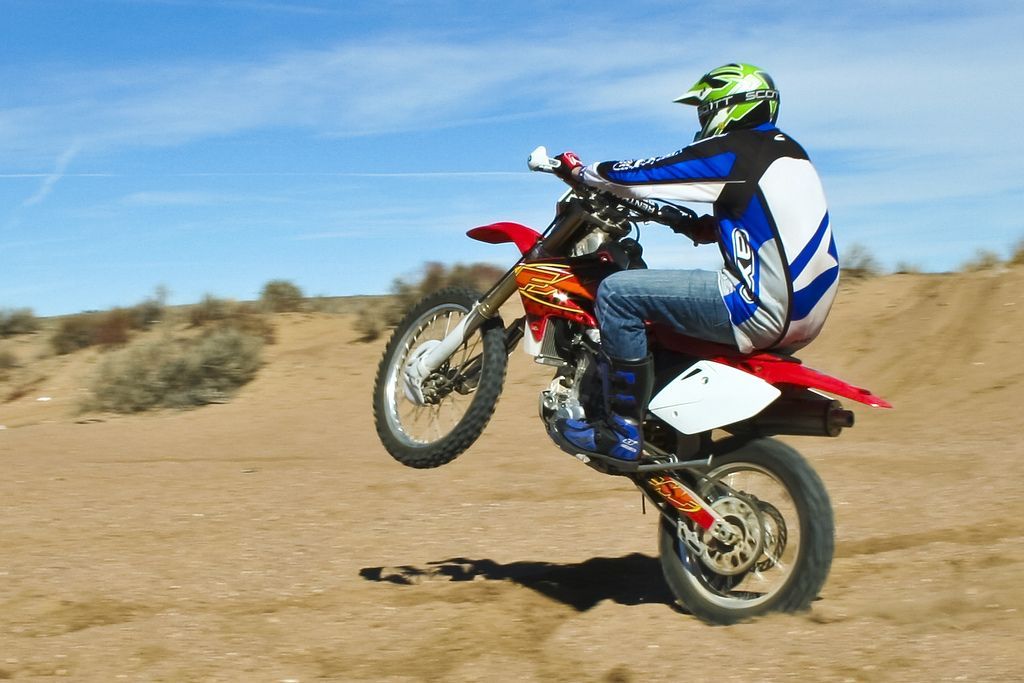 Image via Flickr by Veddderman
Located just outside Halsey, Nebraska, the Bessey OHV trail system is a great place to take any type of small off-road vehicle. There are 33 miles of trails for you to play on in the National Forest system. The trails here are rated easy through intermediate, so if you are new to off-roading, Bessey is a good choice.
The National Forest System provides maps of the area. There is even an app for that. The NFS has an app that gives you a detailed map of the area and includes the difficulty ranking of the trails in the area. One of the can't-miss areas on the trail system is the sandy hill climb. There's a large sand dune where you can fly up the hill, kicking up a sand spray in your wake.
The Bessey Family Campground provides direct access to the trails. The campground boasts both primitive and electric sites, but most sites are first come-first serve, so plan on getting there early to snag the best spots.
This place is great fun for everyone. Fishing is available in the nearby Middle Loup river, and if for some reason someone would rather ride a horse than an OTV, horses are also allowed on the trail.
Harlan County Reservoir OHV Area
In 2007, an unexpected group of government agencies came together to reinvigorate the existing motorcycle trails around the Harlan County Reservoir. The US Army Corp of Engineers, the Harlan County Board of Tourism, and the Nebraska Game and Parks Commission all sat down and designed 9 miles of trails for every level of motorcycle rider.
The trailhead is located just south of Republican City, near the south corner of the Harlan County lake dam. The trails range from very difficult to very easy and take you through the forest, next to streams, and through the Nebraska grasslands. The trails are well marked with route numbers and difficulty levels marked throughout the trail system, so you won't get in over your head. No trucks are allowed on the trails — just OHVs, ATVs, and motorcycles.
The area is perfect for a family getaway. The reservoir area has over 470 acres laced with dirt trails and, of course, the 13,000 acre Harlan County lake provides plenty of opportunity for fishing and boating.
There is no designated off-roaders' campground, but there are campgrounds available around the lake. Or, you could stay at one of the lodges in Republican City.
Off Road Ranch
Off Road Ranch is an off-road enthusiast playground. Located in Norfolk, Nebraska, this 30-acre ranch offers plenty of fun for every level and age of rider. The owners encourage young and inexperienced riders to come and learn from those with a bit more time under their belt.
The ranch has a flat motocross track to get you warmed up and a large motocross track once you are ready for it. For those who like to add a bit of dramatic flair to their riding, there is a freestyle ramp and a table top jump. If you are into seeing how much power your ride has, there is a 300-foot sand drag strip. There is even a pee wee track for the little ones to ride on.
Trucks and ATVs are welcome at the ranch. A professional grounds crew keeps the dirt fast and even no matter what type of vehicle goes over it. You won't have to worry about rutted-out tracks at this place.
The ranch has a campground with full RV hook-ups, so you can bring your toy hauler and play all weekend. Come to learn or come to race. The Off Road Ranch lets everyone come and play in their 30-acre sandbox.
Nebraska Off-Roading
Nebraska may be the birthplace of Spam and the Reuben sandwich, but it is not just a great food state, it is also a great state for off-roading. The trails at Harlan Lake offer spectacular scenery and a chance to fish when you aren't riding. Bessey offers miles of riding and sand dunes to play on. The Off Road Ranch is just a big off-roading playground. Nebraska might not be on your off-roading radar, but it definitely should be.
Re-post our material is not allowed without permission.
Our Off-Rode ATV Collection
Our Off-Rode Go Kart Collection
Our Off-Rode Dirt Bike Collection