If you enjoy off-roading and wine-tasting, combine your two passions by exploring some of the best wine-tasting trails in Oregon Wine Country. This region is home to more than 500 wineries, some of which are located along scenic off-road trails. Taking a trip on one of these trails gives you the unique opportunity to enjoy a relaxing ride on your off-road vehicle, bond with nature, and taste the finest locally produced wines. Go for a ride on any of these four scenic wine-tasting trails in Oregon.
East of Eden Wine Trail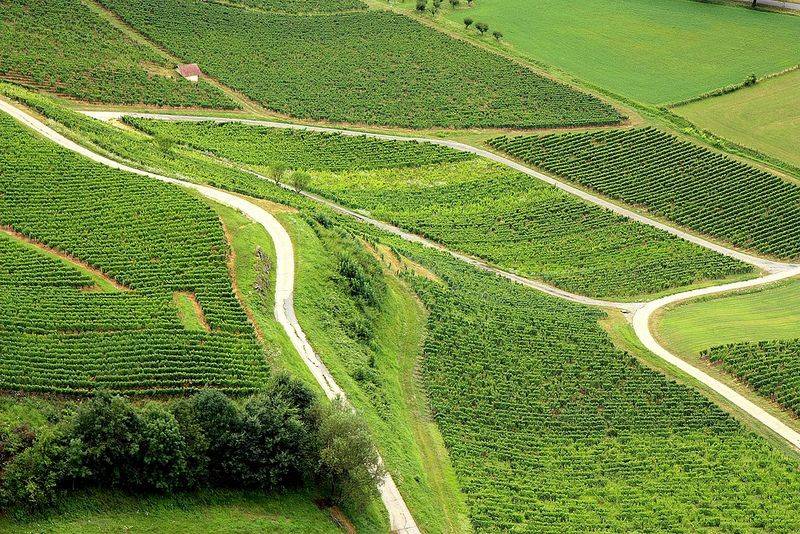 Image via Flickr by jrgatormojo
The East of Eden Wine Trail is perfect for those who wish to explore roads less traveled. Located on the eastern side of the beautiful Willamette Valley, it runs alongside boutique wineries, amazing gardens, and great restaurants.
One of this trail's most famous wineries is St. Josef's Winery, which is known for its fun events and lighthearted approach to winemaking. Its half-timbered tasting room and romantic wine cellar are ideal environments for a relaxing wine-tasting experience.
You should also visit Alexeli Vineyards, where you can take in stunning views of Mount Hood, Mount Jefferson, and Mount St. Helens while sipping on a splendid Riesling. Another notable winery is Piluso Vineyard. This winery harvests each of its varietals by hand in small lots and ages them in French oak cooperage. You must try its famous Tempranillo.
Pedaling for Pinot Wine Trail
The Pedaling for Pinot Wine Trail is situated just outside Eugene. It takes you over lush forested hillsides and through rolling valleys dotted with vineyards, farms, and orchards. Stop and take in the breathtaking vistas and keep an eye out for red-tailed hawks and kestrels.
If you take this trail, you simply must visit Sweet Cheeks Winery. Named after the curvaceous hillsides nearby, this charming winery has a sprawling patio that's ideal for picnicking. Bring a basket of food and relax to live music while enjoying a glass of handcrafted wine.
This trail also runs alongside Silvan Ridge Winery, which is one of the oldest wineries in the region. While it's best known for its award-winning Early Muscat Semi-Sparkling, the winery also makes a mean Syrah. Make sure to spend some time at King Estate Winery, which offers an internationally renowned Pinot Gris, magnificent views of the Lorane Valley, and a fantastic restaurant that serves delectable seasonal dishes prepared with ingredients grown on the estate.
Applegate Wine Trail
Stretching for 50 miles, the fertile Applegate Valley follows the crystal-clear Applegate River and passes scenic hillsides with numerous lavender fields, family-owned organic farms, and roaming herds of cattle. In this dynamic region is Applegate Valley AVA, a special 270,000-acre wine appellation.
On the Applegate Wine Trail, you'll have the opportunity to taste a diverse array of high-quality, handcrafted wines from 18 unique wineries. Make sure that you don't miss Augustino Estate and Vineyard, a traditional Italian winery that offers tastings of Pinot Gris, Pinot Noir, Cabernet Sauvignon, Chardonnay, and Syrah in a warm, friendly environment.
There's also Cowhorn Vineyard & Garden, which uses organic and sustainable farming methods to produce Rhone-style varietals. If you like champagne, head down to John Michael Champagne Cellars for a glass of estate-bottled, award-winning premium champagne or still wine. This winery makes wines with intense, complex characters. Other wineries worth visiting on the Applegate Wine Trail are the Cricket Hill Winery, Devitt Winery, Plaisance Ranch, Red Lily Vineyard, Schmidt Family Vineyards, and Rosella's Vineyard.
Umpqua Valley Wine Trail
Umpqua Valley's unique topography is the result of the convergence of three mountain ranges of different ages and structures, leading to the existence of many subvalleys and varied soil types. The diversity of climates and landscapes provides a wide range of conditions for producing interesting varieties of wine grapes. The cooler valleys are ideal for producing varietals such as Riesling, Pinot Gris, and Pinot Noir, while the warmer valleys let Cabernet, Syrah, Merlot, Grenache, and Tempranillo flourish. This eclectic topography has made Umpqua Valley Oregon's most complex wine-growing region.
Umpqua Valley is also known for its unrivaled natural beauty, breathtaking waterfalls, and excellent wildlife-sighting opportunities. Some wineries that you should visit are Abacela, Chateau Nonchalant, Becker Vineyard, Freed Estate, Tesoaria Vineyard & Winery, and Melrose Vineyards.
While there's lots to do on these wine-tasting trails, it's best to explore them at a leisurely pace so that you have enough time to enjoy the wines and the wonderful scenery. Make sure that you are sober enough to ride your off-road vehicle safely.
Re-post our material is not allowed without permission.