Description
What is the advantage of having 2 wheels on the front?
To answer your question, we should first define the different three-wheeled vehicle designs:
Delta: One wheel in front, two in back.
Tadpole: Two wheels in front, one in back.
Now let's compare the two designs for a few different desirable vehicle design characteristics.
Dynamic Stability
When a vehicle is said to be dynamically stable it is meant that it reacts safely and predictably under various driving conditions.
When designing a chassis, we can choose how the car will react when turning too fast. One of two things will always happen: either the car wheels will slip relative to the ground, or the vehicle will tip over. Obviously, slipping is the desired outcome. Keep this in mind for the moment.
When the car does slip out of control on a fast turn, we can design it in such a way that we know whether the front or rear wheels will slip first. This is important because if the rear wheels slip first, the vehicle runs the risk of spinning out of control (oversteer). If the front wheels slip first (understeer), you won't spin out and it is easier to regain control. Understeer is considered a safe dynamic response to slipping in a turn and is designed into all commercial cars. Which wheels will slip first is a simple matter of weight distribution and weight transfer.

The problem for Delta vehicles is how to distribute their weight and control their weight transfer during a turn to avoid undesirable outcomes. If you design the weight distribution for a heavy front bias to achieve understeer, you increase the risk of tipping over. If you increase the weight distribution on the rear tires, the vehicle will oversteer in hard turns.

We also need to consider nose-diving, which is exactly what it sounds like. When you slam on the brakes as hard as possible, the vehicle will either skid to a halt or the rear wheels will lift off the ground. This is also a function of weight distribution and weight transfer. It would seem that the delta design has an advantage here because it naturally lends itself to having a rear-biased weight distribution. But in the real world, a hard stop doesn't always occur when traveling in a straight line. If you stop hard enough while turning with a Delta vehicle, the weight will transfer to the front wheel enough (despite suspension designs to prevent this) to cause the vehicle to flip over at an angle. See the Reliant Robin video below.
Category Winner: Tadpole
Braking:
The front wheels on any vehicle provide the majority of your stopping power (something like 60-70%). The delta is at a disadvantage considering the weight distribution issues discussed above and the fact that it has one less front tire to brake on.
Category Winner: Tadpole
The simplicity of Design:
Steering is definitely easier to design for the delta. No special considerations need to be taken into account to avoid lateral wheel slipping on turns. The tadpole design has to incorporate extra linkages to approximate Ackermann steering geometry, as seen below, to prevent wheel slippage.
Front suspension design is definitely easier on the delta. The best choice is the telescopic fork. The rear suspension design can be any number of options.

The reverse is true of the tadpole. Multiple choices are available for the front suspension, while the rear suspension is much easier to design (the swing arm being the obvious choice).

Imagine designing a toy tricycle for a child. Have you ever even seen a tadpole design for this?
Category Winner: Delta
Aerodynamics:
The tadpole design lends itself better to the aerodynamic teardrop with the correct length/width ratio more easily than the delta. (The ideal teardrop width/length ratio being 0.255) The image below shows how poorly the correct shape fits the delta design. Plus, you would have to encase more of empty space with the delta.
Category Winner: Tadpole
Powertrain:
The delta design has more disadvantages when selecting your drive wheel. If you go with front wheel drive, you risk putting too much weight at the front of the vehicle. If you choose the back, you need to add a differential gear to the rear wheels. Even an electric motor is troublesome. If the motor is on the front, you don't want the heavy batteries up there for weight reasons. But if the batteries are in the back you have to run the main power cables to the drive motor a long distance and through to the passenger cabin. Either way, you have a disincentive to have too much weight on the front driving wheel, so you miss out on potential traction.

A tadpole with rear wheel drive gets the best of both worlds. No differential is necessary and you can keep a good 30% of the vehicle weight on the drive wheel to maintain good traction.
Category Winner: Tadpole
Conclusion: For most vehicles, the tadpole is clearly the best option on three wheels. However, the delta will always have value for niche applications.
Description
This newest innovative machine packs way more attitude than bikes twice its size. Sure, the thrifty 49cc engine gets you where you need to go and hardly uses any gas doing it. Urban riding couldn't be easier thanks to this CVT automatic transmission and electric starter. And best of all this DF50TKA Style Trike is built tough so it can handle all the bumps and dings that modern life dishes out but does it with a style all its own.
Nothing on the road looks like this DF50TKA Style Trike: First, check out the dual headlights. Oversize tires offer plenty of roads grip the road and handle rough pavement with ease. Minimal bodywork keeps this Trike real. And the low seat and step-through design mean this Trike gets along great with riders of any size.
The DF50TKA uses an Air-cooled single-cylinder 49cc engine so you get plenty of power, famous GY-6 motor reliability, and awesome gas mileage.How far can you go with a little over one gallon? Let's just put it this way: Your coffee budget is probably going to be a lot bigger than your fuel budget.
The new version comes with the new black cushion !!!




Key Features
Engine / Drive
Train Feisty 50cc, air-cooled, 4-stroke engine puts out strong, predictable power with incredible gas mileage.

Fan-assisted Air cooling system keeps engine temperatures reliably under control, even while idling at stoplights--for maximum efficiency and longer engine life.

Great fuel efficiency -- This moped scooter will get up to 90 MPG.

Fully Automatic transmission ensures easy, twist-the-throttle-and-go operation.

High-performance drive belt & Japanese designed carburetor

Body / Suspension / Brakes
Front Disc brake and Rear Disc brake supply strong, reliable stopping power.

120/70-12 front and rear tires with aluminum rims offer great traction.

3-Wheel design provides better stability for this bike.

Front forks deliver superb bump-absorbing performance.

Rear shock suspension system provides comfort and great ride quality.

Note: this trike along with any other trike with front 2 wheels have a stabilizing bar in the front suspension and does not hold its self up need to rest feet on floor when at a complete stop

Additional Features
Comfortable thick padded seat ensures incomparable rider comfort and style.
Large headlight maximizes nighttime visibility and electroplated headlight housing enhances styling.
Bright multi-reflector taillight for great visibility.

Electronic fuel gauge keeps track of the gas level.

Easy-to-read instrument panel features speedometer, tachometer, battery indicator, fuel gauge

The high-quality battery provides durable electric power.

Street Legal
(DOT) Department of Transportation Fully Approved

(EPA) Environmental Protection Agency Approved

This motorcycle is legal to own in the United States. We provide all stickers, affixations, and documents needed to prove that your vehicle is legal. You can easily register this bike and legally ride it on public roads as transportation.

MSO (Manufacturers Statement of Origin / Certificate Of Origin) Included

Genuine 17-Digit Factory VIN

This Bike conforms to U.S. Federal Motor Vehicle Safety Standards (FMVSS). The tag affixed to this Bike shows the Vehicle Identification Number (VIN), as well as Date, Manufactured. A Certificate of Origin (a.k.a. MSO/MCO/Manufacturers Statement of Origin) with all necessary information is also included. This is all the data you need to register this Bike with the DMV.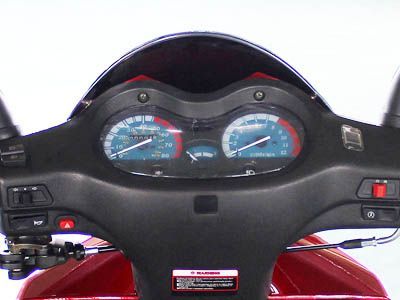 Easy to Read Big Cluster
Left Hand Control Switch
Right Hand Control Switch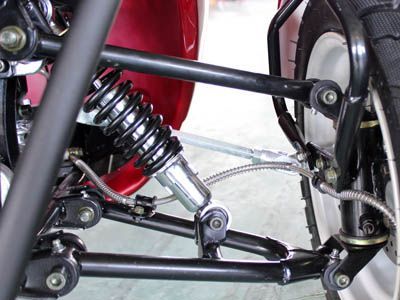 Scooter Front Double A-Arm
Coil OVer Shock
Front Independent Drilled Disc Brake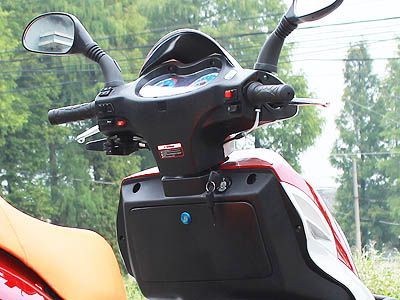 Front Lockable Storage
In Turn ON/OFF Ignition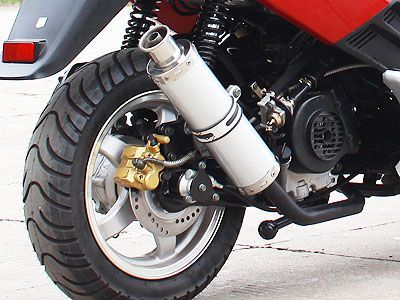 Rear Aluminum Wheel
Rear Drilled Disc Brake
Rear Muffler Assembly
DOT Approved Tire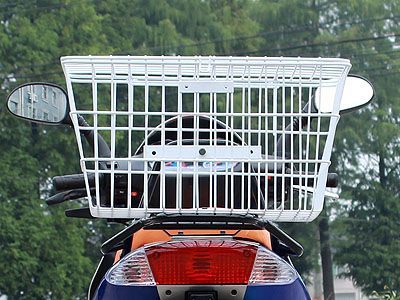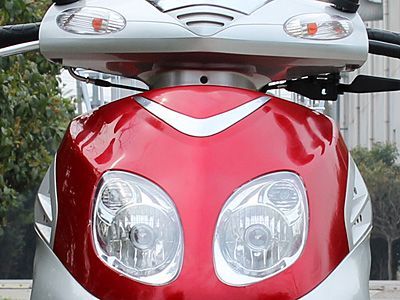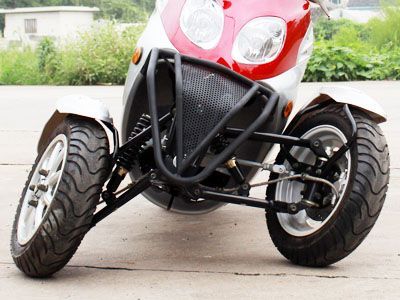 Weight Shift Suspension for Front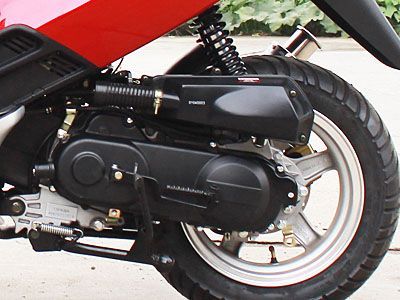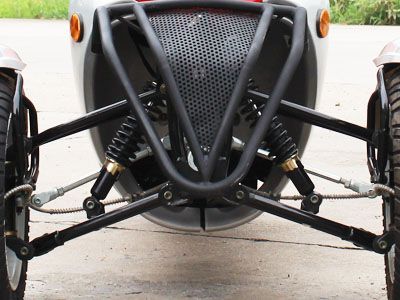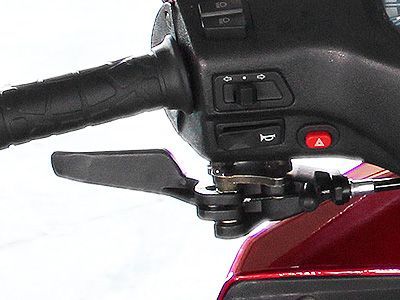 Specification
| | |
| --- | --- |
| Vendor | DF-Moto |
| Shipping Rate | 279.9500 |
| Kill switch | Yes |
| Speed limiter | No |
| Tools Kit | Yes |
| CARB Approved | No |
| MCO(Title) | Yes |
| Low Price Guarantee | Yes |
Gallery
FAQ
1. How long have Red Fox Powersports been in business?
A: We have been in the Power Sports industry since 2004 , We do have our own exclusive factory working with us. This will allow us to present exclusive NEW products every year.
2. Where is Red Fox Powersports located?
A: We are located in Southern California with full service capability. Address can be found on the website under office hour and location at the bottom of the page.
3. Can I place my order online by myself?
A: Yes, Red Fox Powersports has the most updated technology on website design, 100% secure shopping cart, self-checkout, user friendly search engine, Detail and accurate specification, exclusive photos and videos of the product. Our goal is to make sure our customer's money is well spend.
4. Can I place my order over the phone?
A: Yes, contact us at and our well trained staff is ready to help you to pick the best one that is suitable for you. Although some time the phone calls could be busy and you may have to wait on the line, you can always reach us by using the live chat or send us a email (usually live chat is the faster route). To place phone order, please call 877-266-2148
5. How can I make sure the one that I want is in stock before I place my order?
A: You can contact us either by phone, live chat or email to confirm the availability before you place the order.
6. Why is there a 2nd color choice?
A: Due to large demand and limited quantity, a 2nd choice color will help your order to get process smooth incase the 1st choice color is just happen to be out at that moment. But if you absolute need your 1st choice color, just put the 2nd choice color as the same as your 1st choice color.
7. What is 80% and 85% package?
A: This means the package is a factory package which require assembly and fine tune (vary by models). If you are not a mechanic yourself, we strongly suggest you to take our PRO Fully Assembled with Ride Test Package.
8. How fast will I get my order if I pick the rush process?
A: If you select rush process we will ship your order out within 24-36 hours.
9. When can I expect my shipment?
A: This will depending on many factor such as the product, package that is choose, weather , destination and freight carrier schedule and your location, but under normal circumstance it should take anywhere around 5-10 business days.
10. I just placed my order, what should I expect from there now?
A: After you order has been placed, our customer service team will start process your order, they will first make sure your order complies with all security standard and then submit order to the shipping department for freight schedule. At the same time, warehouse will prepare your order for shipping too. The above procedure should be complete within 24-72hrs after you have placed the order. Once the freight carrier picked up your order then you can start track the package by using the tracking number provided by us to you via email.