Description
Falcon 200cc Gas Moped Scooter is a Brand New line exclusively carrier on Red Fox Powersports. The advantage having 200cc engine over 150cc is that you get a lot more power but price is relatively the same. The 200cc Gas Moped Scooter is not only faster but also a bit bigger. This will accommodate more size to fit and ride. So it is a no brainer to pick the 200cc Gas Moped Scooter if you compare to 150cc.
Features
Headlights:
Bright enough to get you through any time in the evening. Beautifully designed to catch your eyes.
Durable Seating:
Have an enjoyable ride resting on this very comfortably padded seat.
Floorboard:
Resistant material will allow you rest your foot.
Electric/Kick Start:
With two ways to start your scooter; it is always great to have reliable back-up in any situation.
Dynamic Front Disc Brake:
Powerful and durable front disc provides excellent braking at any speed; giving you the safety you need.
Taillight:
Emitting bright light so all drivers behind you can see you even in the darkest of nights.
Assembly Information
Our vehicles come 85% assembled at the factory and fully tested prior to shipping. There is some parts assembly required depending on which model purchased.
USA STREET LEGAL
THIS MOTORCYCLE/SCOOTER IS REGISTRABLE WITH DEPARTMENT OF MOTOR VEHICLES AND LEGAL TO OWN AND OPERATE IN THE PUBLIC ROAD IN ALL STATES. MCO (MANUFACTURE CERTIFICATE OF ORIGIN, STICKERS, AND ALL NECESSARY REGISTRATION DOCUMENTS WILL BE INCLUDED WITH YOUR PURCHASE.
US DOT (DEPARTMENT OF TRANSPORTATION) APPROVED
US EPA (ENVIRONMENTAL PROTECTION AGENCY) APPROVED
UNIQUE & GENUINE FACTORY 17-DIGITS VIN NUMBER (THIS BIKE CONFORMS TO U.S. FEDERAL MOTOR VEHICLE SAFETY STANDARD FMVSS) POWERFUL HONDA CLONE GY6 150CC 4 STROKE SCOOTER ENGINE COMES STANDARD WITH TWO OVERHEAD VALVES. THE ENGINE WAS ORIGINALLY MANUFACTURED IN 50CC, 125CC, AND 150CC ENGINE SIZES AND WAS FOUND IN THE HONDA ELITE AND SPACEY LINE OF MOTOR SCOOTERS. WITH VARIOUS SOURCES OF THIS ENGINE IN BOTH HONDA PRODUCTS AND NEWER ASIAN IMPORTS THERE ARE A VAST AMOUNT OF REPLACEMENT PARTS, MODIFICATIONS, AND PERFORMANCE PARTS AVAILABLE IN THE MARKET.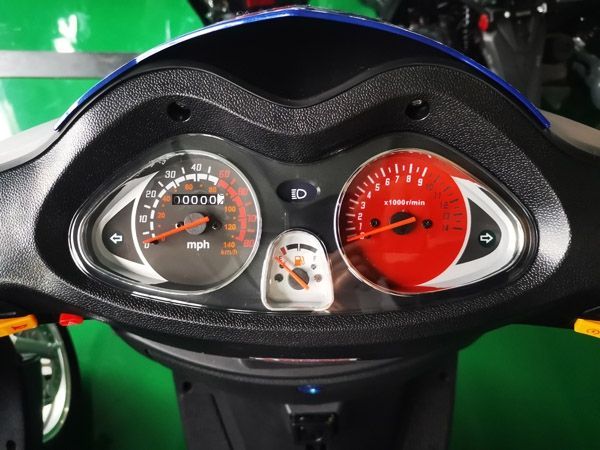 200cc Scooter Speedometer View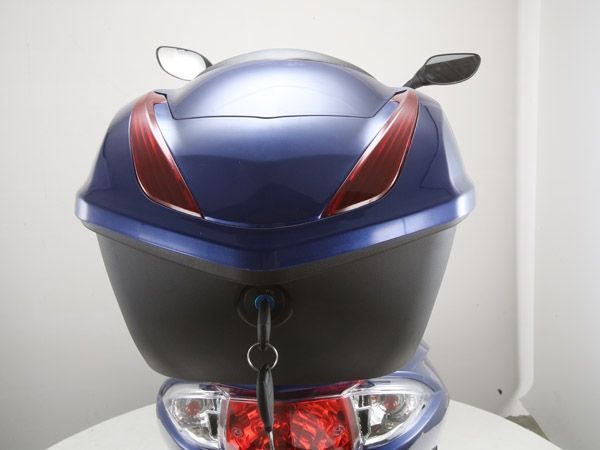 200cc Scooter Rear Carrier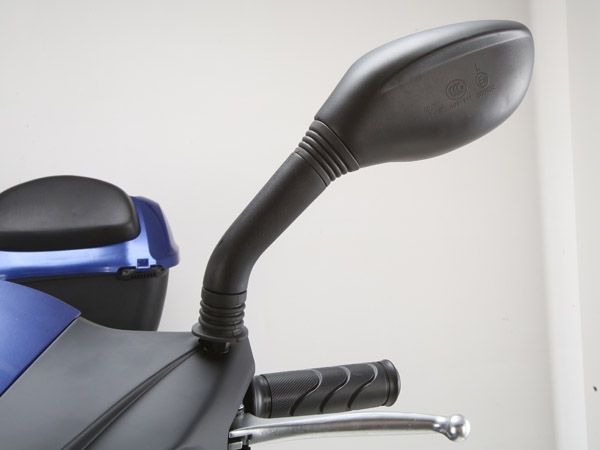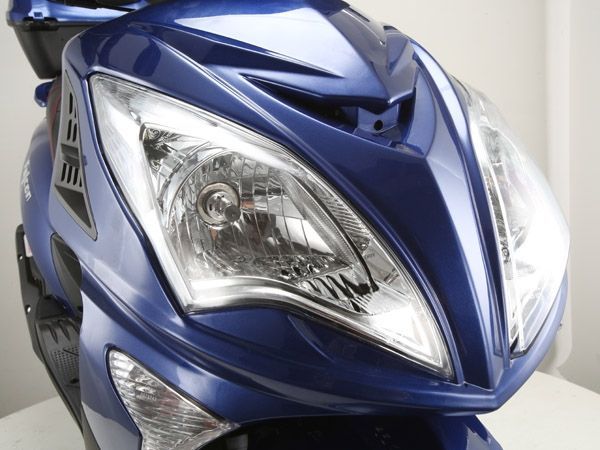 200cc Scooter Headlight View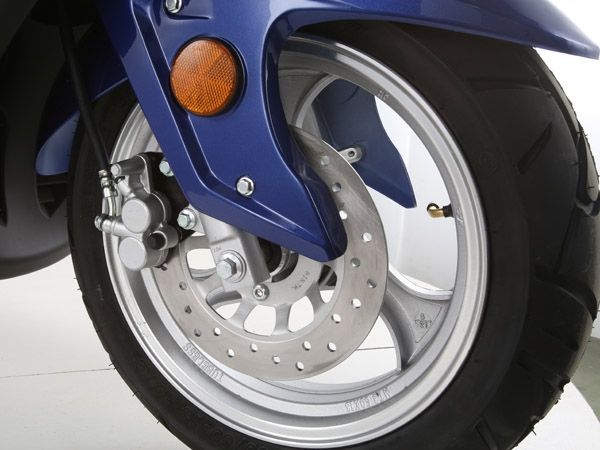 200cc Scooter Front Wheel View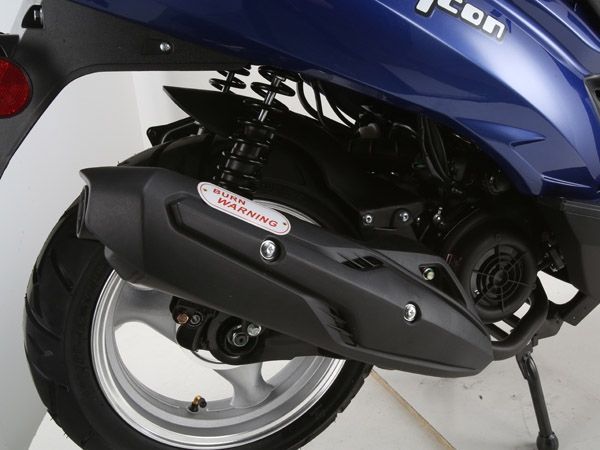 200cc Scooter Muffler View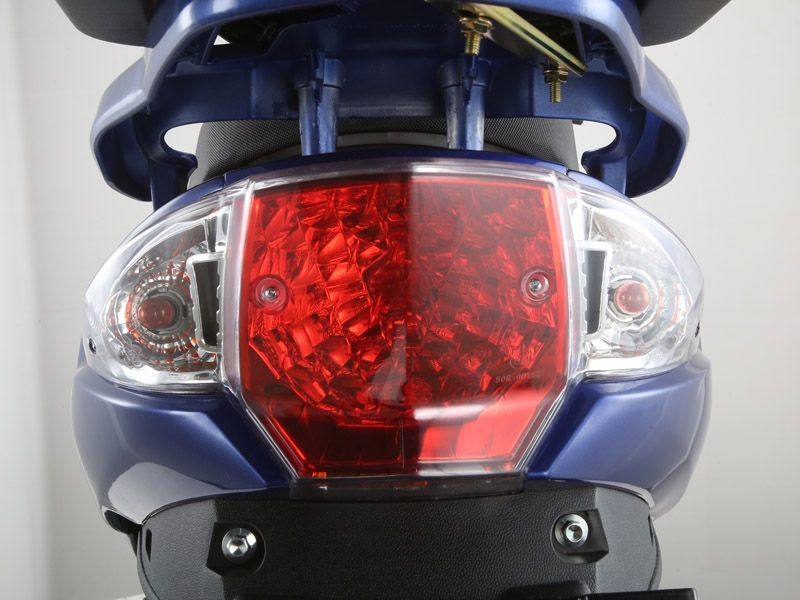 200cc Scooter Rear Taillight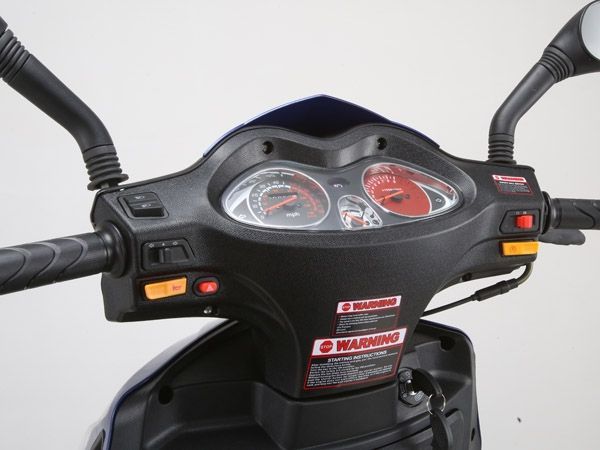 200cc Scooter Combination Control Switchs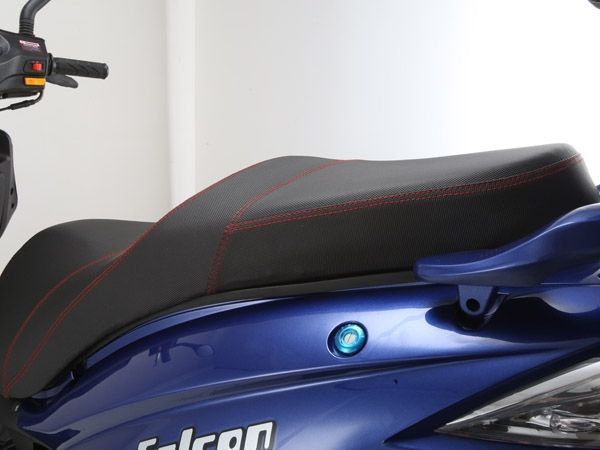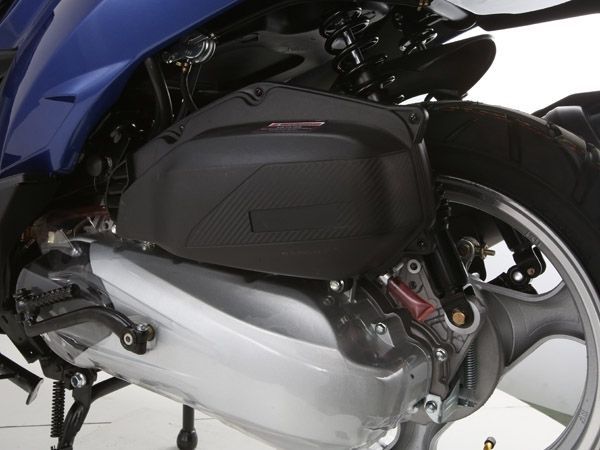 200cc Scooter Engine View
Specification
Vendor
DF-Moto
Shipping Rate
319.9500
Assembly
85% Assembled (Installation require on varies bolt on items: Front Wheel, Mirror, Battery, Handle Bar Etc)
Engine
Air cooled,Single cylinder,4 Stroke,Horizontal type
Engine Type (ml)
168.9
Starter
Electric&kick
Battery Type
12V7Ah
Transmission
Belt Drive
Ignition
CDI
Max Power
12.75/7500
Max Torque
10.95/6300
How Fast
62+(Depending on Rider's weight and road conditions)
Cooling System
Air-Cooled
Controls
Headlight, Turn Signal Light, Kill Switch, Horn
Kill switch
Yes
Speed limiter
No
Lighting
Headlight, Turn Signal Light, Rear Taillight
Fuel Type
Gas
Fuel Capacity (Gal)
1.30
Consumption
60+
Frame
High Strength Steel
Wheelbase (inch)
54.33
Gear Shift Patten
Auto
Brakes Front
disc
Brakes Rear
drum
Tires Front
130/60-13
Tires Rear
130/60-13
Front Suspension
Conventional Forks
Rear Suspension
Double Coil Over Shock
Wheel Size
13
Weight Capacity (lbs)
400
N.W. (lbs)
242
G.W. (lbs)
285
Overall Length (inch)
77.95
Overall Width (inch)
27.55
Overall Height (inch)
44.88
Seat Number
2 Seats
Seat Height: (inch)
29.5
Tools Kit
Yes
CARB Approved
Yes
MCO(Title)
Yes
Menu and Diagram
Falcon200 169cc Parts Menu
Falcon 200cc Scooter Owner's manual
Low Price Guarantee
Yes
Gallery
FAQ
1. How long have Red Fox Powersports been in business?
A: We have been in the Power Sports industry since 2004 , We do have our own exclusive factory working with us. This will allow us to present exclusive NEW products every year.
2. Where is Red Fox Powersports located?
A: We are located in Southern California with full service capability. Address can be found on the website under office hour and location at the bottom of the page.
3. Can I place my order online by myself?
A: Yes, Red Fox Powersports has the most updated technology on website design, 100% secure shopping cart, self-checkout, user friendly search engine, Detail and accurate specification, exclusive photos and videos of the product. Our goal is to make sure our customer's money is well spend.
4. Can I place my order over the phone?
A: Yes, contact us at and our well trained staff is ready to help you to pick the best one that is suitable for you. Although some time the phone calls could be busy and you may have to wait on the line, you can always reach us by using the live chat or send us a email (usually live chat is the faster route). To place phone order, please call 877-266-2148
5. How can I make sure the one that I want is in stock before I place my order?
A: You can contact us either by phone, live chat or email to confirm the availability before you place the order.
6. Why is there a 2nd color choice?
A: Due to large demand and limited quantity, a 2nd choice color will help your order to get process smooth incase the 1st choice color is just happen to be out at that moment. But if you absolute need your 1st choice color, just put the 2nd choice color as the same as your 1st choice color.
7. What is 80% and 85% package?
A: This means the package is a factory package which require assembly and fine tune (vary by models). If you are not a mechanic yourself, we strongly suggest you to take our PRO Fully Assembled with Ride Test Package.
8. How fast will I get my order if I pick the rush process?
A: If you select rush process we will ship your order out within 24-36 hours.
9. When can I expect my shipment?
A: This will depending on many factor such as the product, package that is choose, weather , destination and freight carrier schedule and your location, but under normal circumstance it should take anywhere around 5-10 business days.
10. I just placed my order, what should I expect from there now?
A: After you order has been placed, our customer service team will start process your order, they will first make sure your order complies with all security standard and then submit order to the shipping department for freight schedule. At the same time, warehouse will prepare your order for shipping too. The above procedure should be complete within 24-72hrs after you have placed the order. Once the freight carrier picked up your order then you can start track the package by using the tracking number provided by us to you via email.